Upcoming Events
In The News
Fleetwood News
Matt DeShantz – VP Sales
Please join us in welcoming Matt DeShantz as Fleetwood's new Vice President of Sales! With over 30 years of experience in outside sales and sales management, Matt has spent the last two decades in textiles as a trained sales professional for both the residential and hospitality industries. Matt is proud to serve as an Ambassador on the NEWH Board of Directors and Boutique Design's Advisory Board. He is a graduate of Eastern Michigan University with a Bachelor of Science in Speech Communications with an emphasis on Sales and Negotiation. We are thrilled to welcome Matt to the Fleetwood team!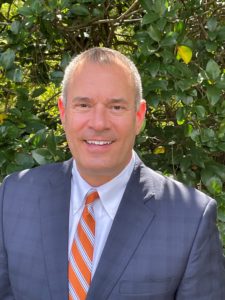 Misha Bender – Sales Rep, California
Please join us in welcoming Misha Bedner as Fleetwood's new representative for California! We are very excited to add Misha to our team and are looking forward to all that he brings to the table.
Misha comes to us with a long history in the Hospitality industry and a passion for design. His hospitality career began in the early 2000s as a consultant with Art Group International, curating art collections for hotel properties. Beginning in 2008, he worked in marketing and business development for the esteemed design firm, HBA/Hirsch Bedner Associates. In 2013, he started the successful multi-line sales group, Promenade Group. He is currently president of Agency 967, running the west coast operations. We are thrilled to welcome him and his team to Fleetwood as our California representatives!

Travel & Leisure
September 2021
Fall has officially arrived, which means you may be planning your winter holidays. Add the newly-renovated Madeline Telluride to your plans – it's a beautiful project that we recently completed with Rose Ink Workshop. The hotel just made Travel & Leisure's list of top Colorado resorts!

Travel & Leisure
September 2021
Another list from Travel + Leisure Co. featuring two of our projects. Congratulations to Viceroy Chicago and Thompson Chicago for making this list of Best Chicago Hotels!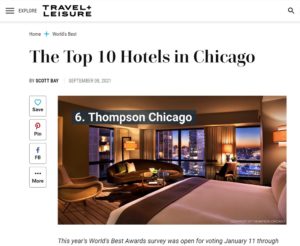 Breakfast Television
September 2021
What a great feature! We are so honoured to have been a part of the renovations to this beautiful hotel. Congratulations Park Hyatt Toronto and Studio Munge on the grand re-opening!

Hospitality Design
July 2021
We created some stunning pieces with BAMO for the beautiful Four Seasons Madrid. This hotel was featured on the Hospitality Design website this month – view the article below.

Hospitality Design
July 2021
We are so excited to announce that we, and our President, Reg Tiessen, are featured in the June/July 2021 edition of Hospitality Design!
Head to the link below to see our advertorial and to learn a little more about Fleetwood Fine Furniture.
Business Insider
June 2021
Congratulations to the Dalmar Fort Lauderdale for making Business Insider's List of Best Hotels in Florida. It's exciting when we see our projects make lists like this!

 Top Hotel News
June 2021
We worked with Marzipan Design Studio to create some great pieces for the newly renovated Four Seasons Hotel Denver, and it's great to see this project featured in Top Hotel News this month.

10 Best
April 2021
The Park Hyatt Aviara is a beautiful California project that we recently completed with Wimberley Interiors.

Prism
February 2021
We are thrilled to have been a part of this beautiful project with Hirsch Bedner Associates! The Fairmont Chateau Whistler is the perfect place to relax after hitting the slopes.

Hotel Designs
January 2021
Fleetwood is excited to be participating in Sheraton's beautiful new design. We were recently awarded the casegood production for Sheraton Gateway Hotel in Toronto International Airport.

Forbes
December 2020
We are honoured and pleased to have four of our recent projects (St. Regis Toronto, St. Regis San Francisco, Park Hyatt Aviara and Four Seasons Punta Mita) featured in this article from Forbes magazine.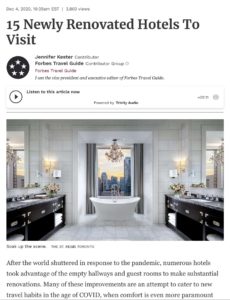 Hospitality Design
March 2020
We are so proud and excited to have worked on the renovations for The St. Regis San Francisco.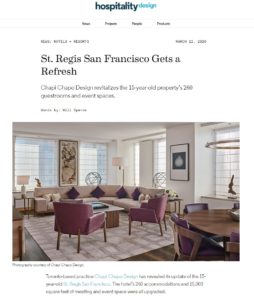 Be sure to follow us on social media for all of our most recent news features: